A new home is a big purchase to make, and an exciting step to take in life. It's easy to get tunnel vision and pounce on the first property that catches your eye, but before you go rushing into the buying process, there are a few basic things to consider in order to make a sensible and calculated purchase.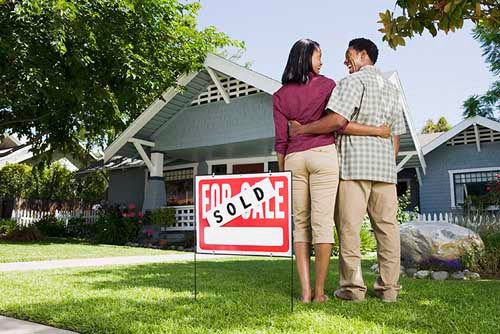 What Are Your Needs?
Consider what you really want and need in a property. Is it big enough for you, for your family, for a home office? If you have a dog, is there a yard? If you've got a bad back, are there lots of stairs to struggle up? Be realistic about what you've got to look for and what kind of house will suit you. This will affect you even before you start looking for your ideal house, as it will determine how large of a mortgage you'll need to apply for in order to afford what you're after.
Where Do You Want to Live?
The area you're looking to move to will also affect what size home loan you're going to need. You don't just want the ideal house; you've got to find a neighbourhood that will suit your needs too. Consider things like local amenities, schools, sporting facilities, hospitals, community culture, access to public transport and distance to work. Depending on your lifestyle and preferences you'll be looking for certain elements that will ensure your happiness in your new neighbourhood.
What is Your Plan for the Property?
If you're planning on staying in your new home for as long as you can and raising a family, then your needs will be different from somebody who is looking for an investment property to rent out in the future or a house to turn a profit on after moving on in a few years.
If you're planning on staying put, does the house have enough room for your family to grow? Are there good schools in the area? Are there ample job or promotion opportunities in your line of work?
If you want to rent the property out, then look for properties with good rental appeal and low maintenance requirements. If you're going to sell, research  areas with positive sales trends and high buyer demand. Arming yourself with research will help you choose a property that will meet your current and future needs.
What Can You Afford?
Take a serious and honest look at your finances to determine how much you will be able to realistically and comfortably afford to borrow from the bank. It's worth working with a financial advisor or accountant to help you determine this, as well as maximise your saving power and better manage your money.
Don't always go for the largest loan you can get approval for, it's important to balance how much you can afford and how much you'll need to borrow in order to get yourself the house you want in an area that suits you. Once you've determined how much you want to borrow, it's worth getting your home loan pre-approved before you start house hunting, to avoid missing out on your ideal home while you're waiting for the bank to approve your loan.
How Much is the Property Worth? 
Don't pay too much for a property just because it's what you're looking for or just because you can afford it. Do your research and determine the true value of the house, pitting it against comparable house and land packages in the area. If you pay too much you may never get the return you want on the house and if you offer too little you might lose out on a property by offering less than other potential buyers.
With all these things in mind it's much easier to be calm and confident when it comes to making the big decisions. By being prepared with planning and research you avoid acting on impulse and getting caught in any traps, leaving you with the ideal house at the ideal price.